I had never had a home-cooked roast beef dinner until last year.
Shocking to many, we just didn't do the big, fancy, roast dinners growing up and our holidays often consisted of Turkey or Hams.
Of course I had roast beef sandwiches and what not but last year my friend invited me to her parent's for dinner, where her mom, who makes roasts weekly, cooked an amazing Roast Beef Dinner with all the fixings! It was amazing!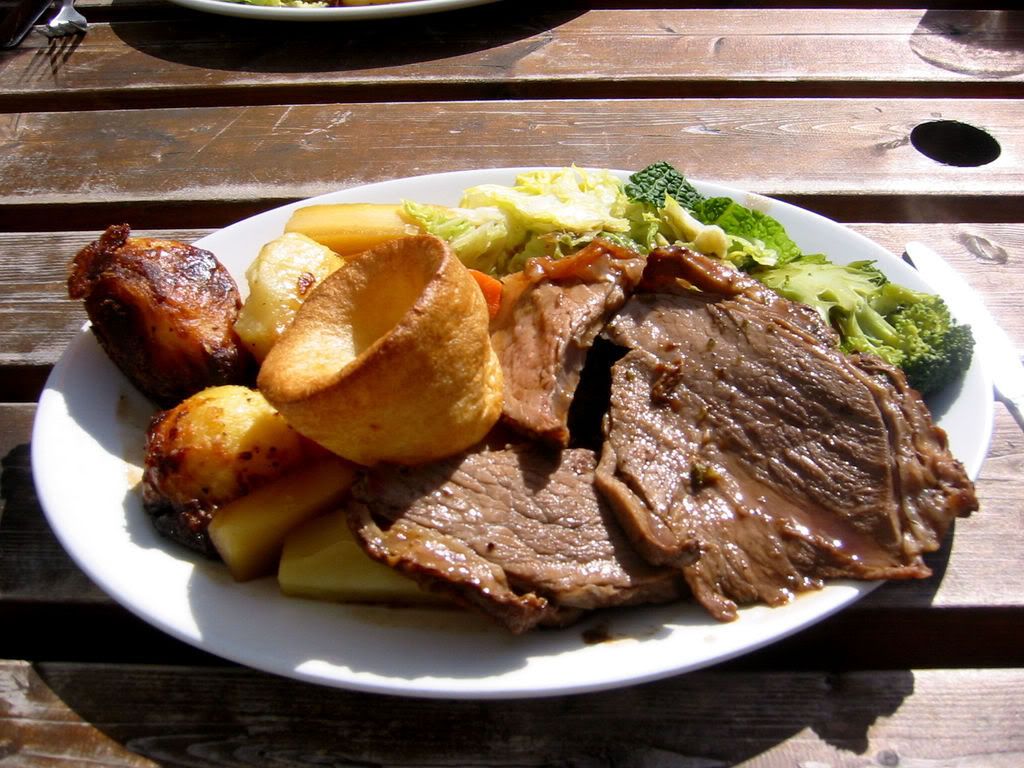 Now, I understand a roast takes time and effort, in which I have neither, but this is one of my fave roast beef appies to order when I go to
St James Well in Port Moody, BC
Stuffed Baby Yorkies
Baby yorkshire puddings stuffed with shaved
beef and topped with horseradish cream,
au jus for dipping $10.00
These are cute little mini-yorkshire puddings filled with roast beef.
I first had them when I went in 2006 with a bunch of co-workers for a social event. The boss bought a selection of appetizer samplers and although it was all enjoyable, those mini-yorkies still haunt me and taunt me into a quick pub night in Port Moody.
Let me also add that I love pub food. Often you find certain pubs that make exceptional items and being the appetizer whore that I am.... I love pubs with friends for martini's and appies.... heaven!
St James Well also offers
Traditional Poutine
, Crab & Avocado Tostados, along with a variety of other appetizers, salads, entree's and Traditional Irish Food (yes, Bangers & Mash is on the menu)
Yes I am an appetizer whore.... and pub food always tempts me .... if you are in or near Port Moody, BC, I suggest popping by Newport Village and trying these yummy
Stuffed Baby Yorkies